A rise in fallen stars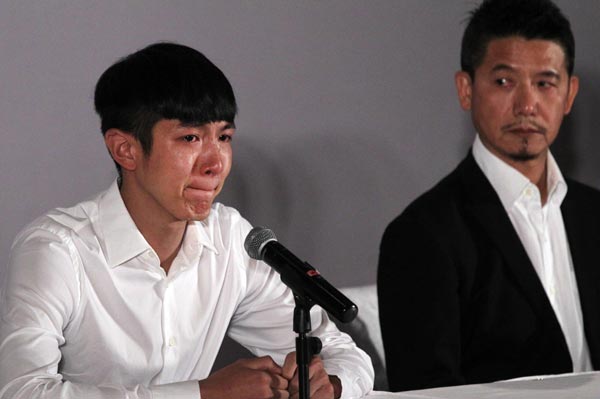 Kai Ko (left) attends a news conference after being released from police custody in Beijing. Photo provided to China Daily
But film director and CFDG president Li Shaohong denied the report and accused the newspaper of misrepresenting comments she'd made on her Sina Weibo micro blog.
She warned media against "kicking people while they're down" and setting a "language trap" for her.
Wang is the latest of a dozen stars caught up in recent scandals amid the government crackdown on vice.
The rising number of detained stars has become a hot topic on the Internet. Many people fear they'll harm the entertainment industry's image.
Netizens have created viral spoofs-for instance a mock poster for the fake film Prison on Fire, featuring celebrity detainees.
In it are Jackie Chan's son Jaycee Chan and Taiwan-based actor Kai Ko, who were arrested for drug use, and actor Huang Haibo, who was arrested for visiting sex workers.
Despite the derision, some industry insiders believe they should be given second chances.