Hungary art master's works displayed in Shanghai An exhibition of about 250 works by Hungarian artist Lajos Szalay's opened at the Liu Haisu Museum in Shanghai on Sept 17, 2014. It is the first time the art master's works have come to China. The exhibit will be open for five days.
Szalay's exhibitions, drawing books and illustration series earned him international recognition and success. The most important of his drawing books is Genesis (New York, 1966), a graphic interpretation of the first book of the Bible.
Pablo Picasso once spoke of Szalay: "If two names from graphic art remain to posterity from the 20th century, the other one will be me, if only one name remains, that will be Lajos Szalay."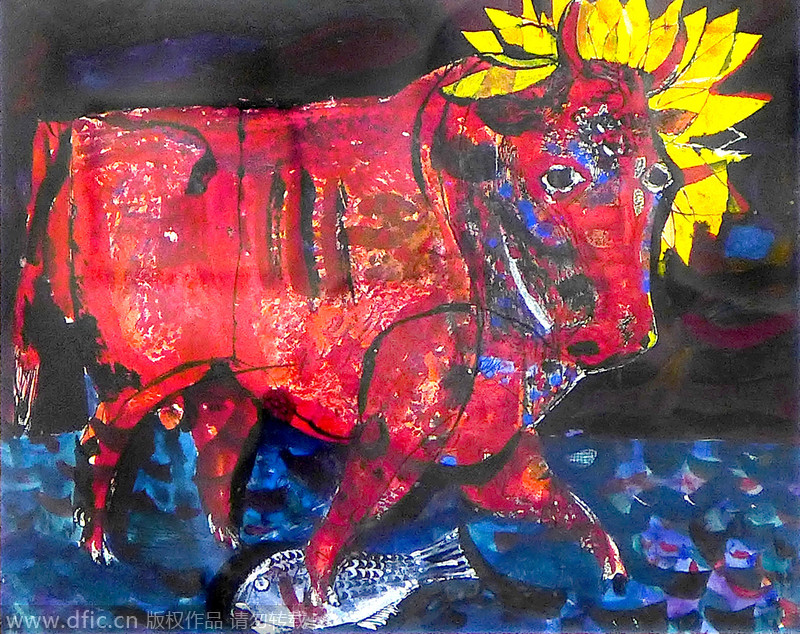 A painting by Lajos Szalay. [Photo/IC]