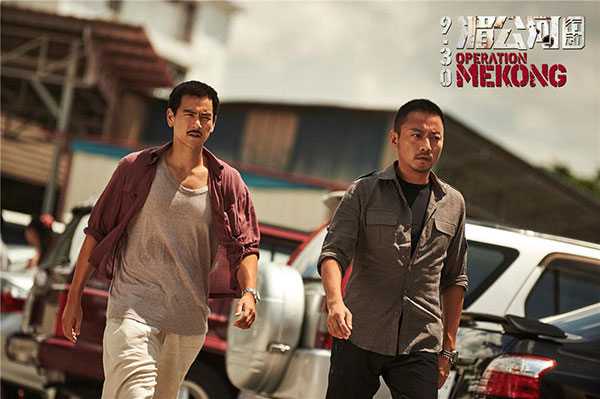 [Photo/Mtime]
The domestic crime action film "Operation Mekong" topped the Chinese box office for the week ending Oct 9, earning 510 million yuan ($76 million), China Film News reported Tuesday.
The film, released on Sept 30, is based on a true story set against the backdrop of the Mekong River Massacre, where 13 Chinese sailors were murdered by members of a Myanmar drug trafficking ring.
Domestic romance "I Belonged to You" took second place, generating 342 million yuan in the week after its release on Sept 29.
"Legend of Ravaging Dynasties," a domestic fantasy movie, came third with 161 million yuan in sales in its second week in Chinese theaters.
"Mission Milano," a domestic comedy featuring Hong Kong star Andy Lau, ranked fourth, ringing up 120 million yuan last week.
Rounding out the top five was the European animation "Robinson Crusoe," which grossed 40 million yuan during the week after hitting Chinese screens on Oct 4.