To lose weight, learn strategy from the experts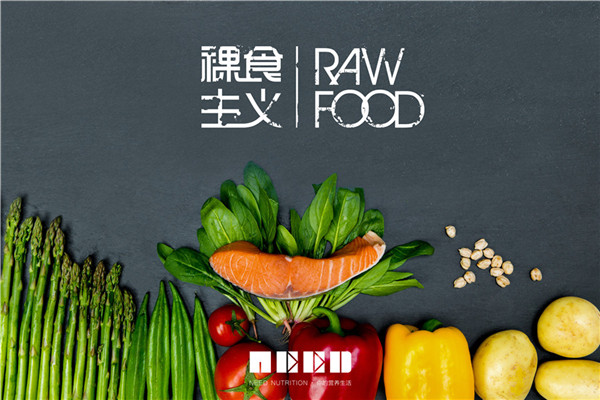 Experts suggest the general principle for losing weight is to exercise and to eat a healthy, nutritious diet. [Photo provided to China Daily]
For people who want to lose weight, it is wise to learn healthy strategies from nutritionists.
Fan Zhihong, a renowned researcher in nutrition and food safety at China Agricultural University, said the general principle for losing weight is to exercise and to eat a healthy, nutritious diet.
The diet should feature foods with high nutrient density, high satiety index (a ranking of foods' ability to satisfy hunger), low energy density (low in refined starch, sugar and fat), and low glycemic response (a food's effect on blood sugar), with enough intake of protein, vitamins and minerals, she said.
For people who need to lose 5 to 20 kilograms, it is important to lose weight slowly, ideally 1 to 2 kilograms per month, Fan said.
Slow weight loss can minimize the psychological stress and nutrient deficiency commonly incurred by weight loss practices, and thus people can keep their shiny skin, healthy hair and physical strength, she added.
During the process of "slow weight loss", people gradually set up a new lifestyle that includes healthy eating habits and regular physical training, Fan said.
However, she said that people should not starve themselves to lose weight.
Weight loss may be rather remarkable under such a strategy, but without good muscle lines, the body shape would be loose and bony, she said. In addition, starvation and severe energy-cut diets are more likely to lead to breakdown of muscles rather than the efficient burning of fat, Fan said.
Low calorie, low carbohydrate and low protein diets inevitably lower the metabolic rate, which is the major reason for weight rebound after traditional weight loss programs, she added.
Fan emphasized that every meal is important in weight management. A rich breakfast ensures a high metabolic rate in the morning and helps control the appetite throughout the day.
Skipping of meals or too much food restriction may incur carbohydrate craving, binge eating and even eating disorders, she said.
For those who want to skip dinner, a combination of vegetables, fruits and yogurt is a good alternative, and if people feel hungry in the evening, they should have milk or soy milk, Fan advised.
However, for those who work overtime, skipping dinner is not wise, as this may cause hunger later and could lead to late-night overeating, she said.
For exercise, Fan suggested a moderate aerobic workout three to five times a week to burn calories, as well as high-intensity, intermittent exercises twice a week to raise the metabolic rate and cardiovascular capacity, based on each person's physical ability. However, after intense exercise, it is necessary to eat protein-rich food to facilitate muscle building, Fan said.
Intense workouts should be avoided when one feels hungry or tired, especially for people with high blood pressure, diabetes or digestive diseases, she added.
Low-intensity activities such as walking or housekeeping actually help the digestive system work, and so these are proper right after having a meal, Fan said.
As to the widespread conception that gym-goers and exercisers need to eat more protein, Ruan Guangfeng, a science writer with the China Food Information Center, said that is not always true.
For nonprofessionals, exercising is mainly a technique to lose fat and improve body shape. However, if a person doesn't get enough exercise, but consumes excessive protein, including protein powder products, he or she will actually gain fat, Ruan said.
Other widespread misconceptions or incorrect methods related to exercise and body shape include eating only fruits or vegetables or high-protein food, or avoiding the intake of staples, he said.
For office workers, who have a sedentary lifestyle, the biggest challenge is lack of exercise and inefficient calorie consumption. A suggested solution is to eat foods of high satiety value, such as whole grains and beans instead of rice, and to seize every opportunity to walk or move, instead of always sitting, Ruan said.
Although it may be difficult, it is advisable to seek personalized dietary guidance, and for ordinary people, the new dietary guidelines released in May by Chinese health authorities are of great value, he added.