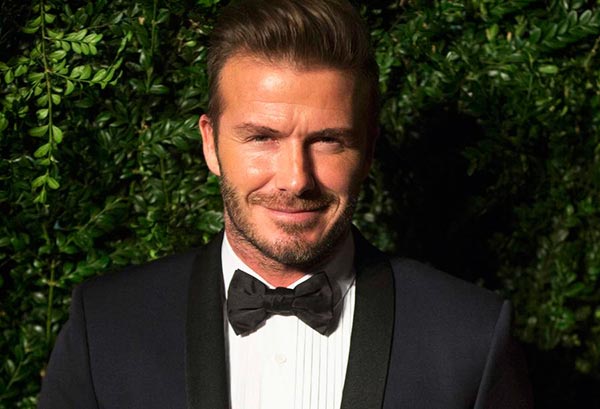 Former British soccer player David Beckham smiles at the Evening Standard Theatre awards in London November 30, 2014. [Photo/Agencies]
British sports celebrity David Beckham will be a guest on a cooking program hosted by veteran Hong Kong actress Carina Lau, Beijing Satellite TV announced on Sept 22.
BTV, one of China's most-watched broadcasters, unveiled its 2016-2017 prime-time slate that collects sequels of hit series, new dramas and forthcoming variety shows.
The show, titled Carina's Feast, plans to invite a number of celebrities, such as former Olympic diver Guo Jingjing and Hong Kong mega star Chow Yun-fat.
Highlights among the TV series include Nirvana in Fire II. The sequel picks up new royal conflicts after the protagonist died at the end of the first series.
With scores of up to nearly 9 points out of 10 on the country's largest review site, Douban.com, Nirvana in Fire was once the highest-rated series across the country.
A source close to BTV reveals to China Daily that lead actor Wang Kai (starring as a crown prince) will return for the sequel, but Hu Ge (the strategist) will not star in the new tale.
Midnight Diner, a pop Japanese movie depicting heartwarming events in a small snack bar, will see its Chinese television drama remake by the A-listers Huang Lei and Hai Qing on BTV next year.
Also in the spotlight: Beijing People in Beijing, a twist remake of the 1994 hit A Native of Beijing in New York; The Last Visa, based on a true story of Chinese assisting Jewish refugees; and The Glory of the Tang Dynasty, inspired from a hit online novel.
Related:
China to curb star-oriented pricing of TV dramas