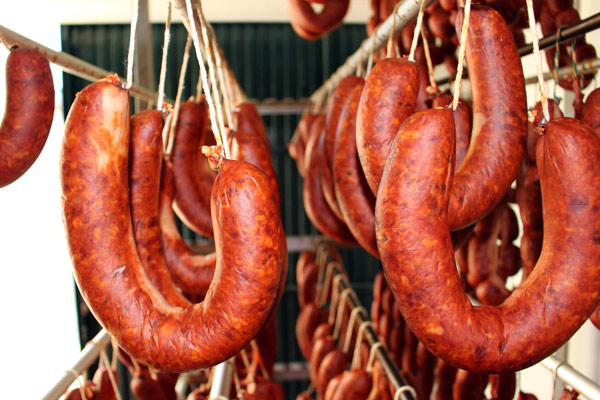 [Photo provided to China Daily]
The art of traditional Andalusian butchery
The Spanish restaurant Migas in Beijing opens its autumn gourmet season by having an expert in butchery, Jose Carmon, who is coming from Andalusia in Spain with special recipes for one week. As a child, he was fascinated by his parents' trade and passed on their butchery skills when he was older. He has been a butcher for more than 40 years, whose expertise includes breaking down a whole pig, curing techniques and preparing and applying traditional spice blends and seasonings.
In the coming week two events will showcase the skills of a master butcher.
First there is a master class by Carmon, who will demonstrate production methods he uses in his shop in Montellano. He will also let audiences in on some of his secrets and tips. Migas chefs will demonstrate how you can cook Carmon's products, and in the process highlight certain flavors. The only qualification for attending is a passion for cooking. Free entry, from 3:30pm on Sept 28 at Migas restaurant.
The other event is a special menu designed by Carmon and Migas chefs that highlights a selection of autumn specials that showcase his products. This is a good opportunity for anyone who loves the flavors of Seville. Dishes are priced from 48 yuan, available for lunch and dinner from Sept 29 to Oct 2.
Migas restaurant, 6th floor, Nali Patio, 81 Sanlitun Lu, Chaoyang district; 010-5208-6061.