'Distinctly Chinese' elements stealing spotlight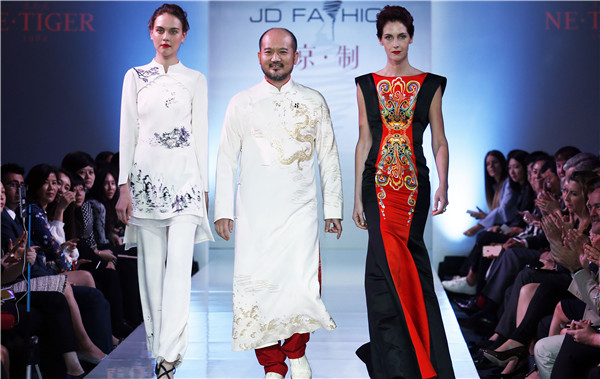 Creations by Chinese designers are showcased during London Fashion Week Spring/Summer 2017 on Monday. QIAN XINGQIANG/CHINA NEWS SERVICE
Chinese fashion designers who have studied and lived overseas are pushing forward a new wave of modern design that champions cultural elements from China, and their collections are increasingly popular at home and abroad.
At this year's London Fashion Week, many Chinese designers exhibited garments, accessories and jewelry incorporating Chinese materials, such as silk and precious stones, as well as Chinese design elements like traditional qipao dresses and ink painting.
Common to these designers is a deeper appreciation of Chinese culture developed while living abroad. This has coincided with a new trend among Chinese customers, many from the middle class and with disposable income, who are seeking Chinese-influenced design in their search for new identity and individual expression.