Michelin eatery shut over license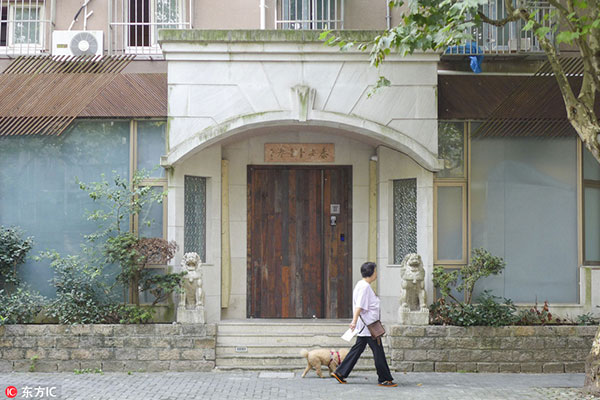 Tai'an Table, on the first floor of a garden villa in Changning district, was among 26 restaurants listed in the Michelin Guide Shanghai 2017, released on Wednesday.[Photo/IC]
A German-owned restaurant in Shanghai was ordered to close just one day after winning a Michelin star because it did not have a business license, the city's market watchdog said.
Tai'an Table, on the first floor of a garden villa in Changning district, was among 26 restaurants listed in the Michelin Guide Shanghai 2017, released on Wednesday.
The next day, the restaurant received an order from the district's commercial administration department to close its doors.
"The restaurant applied for a license in April, but it failed because it was in a residential building, which is against the rules," said an official who gave his surname as Xia. "We've since learned the restaurant has found a location where it can legally register. We've ordered the restaurant to announce its relocation and to deal with any problems that may arise."
The Michelin Guide is the first produced for the Chinese mainland. Michelin has emphasized that its assessment criteria, which focus on food quality, do not relate to restaurant operations, according to a Shanghai Observer report.
Stefan Stiller opened Tai'an Table in April. Over the WeChat messaging app, he told China Daily the closure was because he had not predicted the popularity of his venture.
"Our concept was to build a small place to entertain friends ... to make new, creative dishes," said the German chef, who has lived in Shanghai since 2004.
"Several months ago, after noticing the demand for our concept, we decided to relocate the restaurant to a larger space where we can apply for all the required licenses. ... Renovations are in progress."
He said he hadn't meant to violate the rules.
According to the Michelin Guide, the restaurant changes its menu monthly, with set meals costing from 988 to 1,288 yuan ($150 to $195).