Aroma of the season: Osmanthus-infused dishes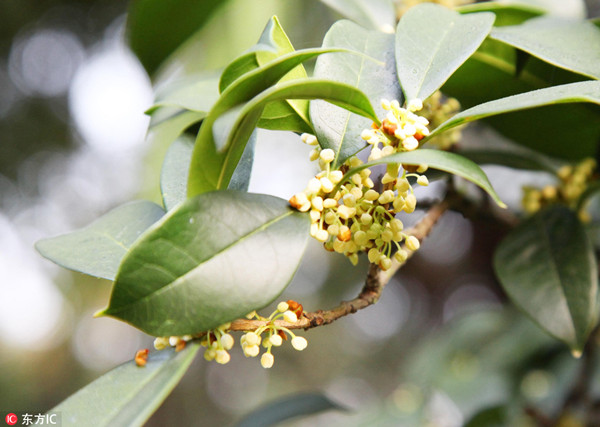 The little flowers of the osmanthus can create a huge scent. [Photo/IC]
One of the nature's fragrances that's hard to ignore in autumn has to be the scent of the osmanthus blossom.
The tiny little flowers not only smell pleasant but also taste delightful as they are infused with tea, preserved in wine, cooked into jams and used as an ingredient.
Osmanthus is the "city flower" of several Chinese cities, including Hangzhou and Suzhou, and the "town tree" of Fukuoka in Japan.
In Chinese cuisine, osmanthus is widely used in cooking, especially in the area around Jiangnan, which is south of the Yangtze River.
Let's take a look at the following osmanthus- inspired dishes to have a taste of the season's delight.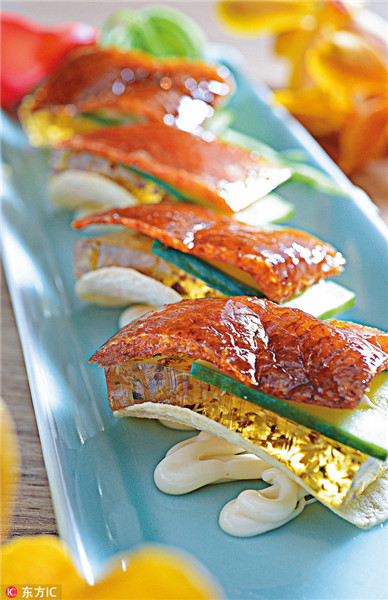 Duck skin and osmanthus jelly. [Photo/IC]