The early bird gets the best breakfast in Yangzhou
I'm not normally one for early starts. But the breakfast in Yangzhou is something to wake up early for, I'm ensured by my Chinese colleagues.
And so, on a brief trip to the historic city, I find myself up before the sun preparing to tuck in to something I'd never tried before – Zao Cha.
Zao Cha, or early breakfast tea, is somewhat of an institution in Yangzhou. It is an early morning meal akin to breakfast, where delicious small treats are served as well as a variety of steaming hot teas.
You might say it sounds similar to any other breakfast ritual that takes place throughout the world – that's where you'd be wrong. Zao Cha in Yangzhou is a traditional, cultural and overwhelmingly social event.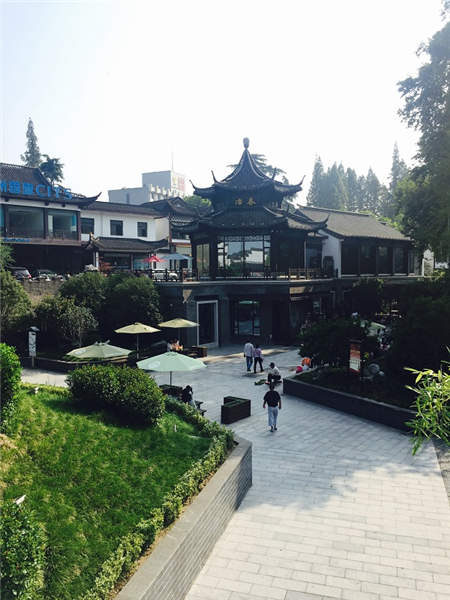 Ye Chun Teahouse. [Photo/chinadaily.com.cn]
As the soporific effects of the night before wear off, I descend a case of winding steps which take me to a sunken quadrangle, hemmed in by ornate Qing Dynasty buildings. I am immediately struck by how many people are crammed into the space below, my interest piqued I begin to perk up. Over to the left a squadron of elderly men and women, probably fitter than me, perform tai chi in unison. To the right, another hefty group sit on benches chatting and listening to Yangzhou ditties. Straight ahead is what they are all here waiting for, the true purpose – Ye Chun Teahouse.