The early bird gets the best breakfast in Yangzhou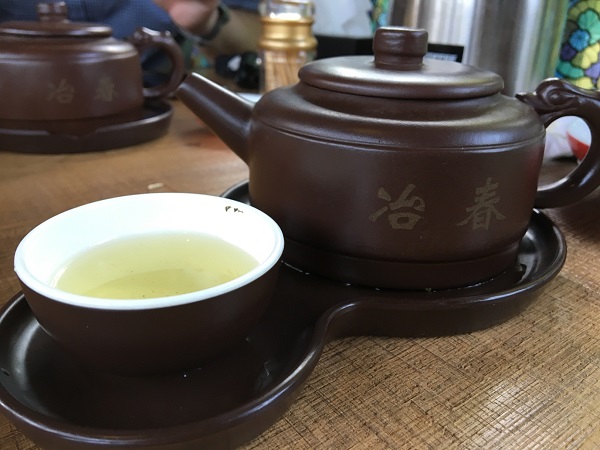 Ye Chun Teahouse's squat clay tea pots. [Photo/chinadaily.com.cn]
Ye Chun was first established in 1877 as a place for Yangzhou locals to enjoy good tea and good food. Over the years the restaurant has become synonymous with Zao Cha in the city, with people queuing up in the early hours to get a table so they can enjoy the food, the hot tea and most importantly a good old chat with friends.
Luckily for me a Chinese colleague managed to wangle us a table and so we were able to go straight inside. Just as the décor of the restaurant carries a distinct and intricate woody theme, so does the aroma, the smell of earthy steeped tea filling the air.
At the table, a squat clay tea pot, the size of a softball, sits upon a wooden board. Our waitress informs us of the many varieties of tea available, including unique blends only served in the restaurant. Not being a tea sommelier I take a pot luck pick and am pleasantly surprised by its strong, but not bitter flavor.