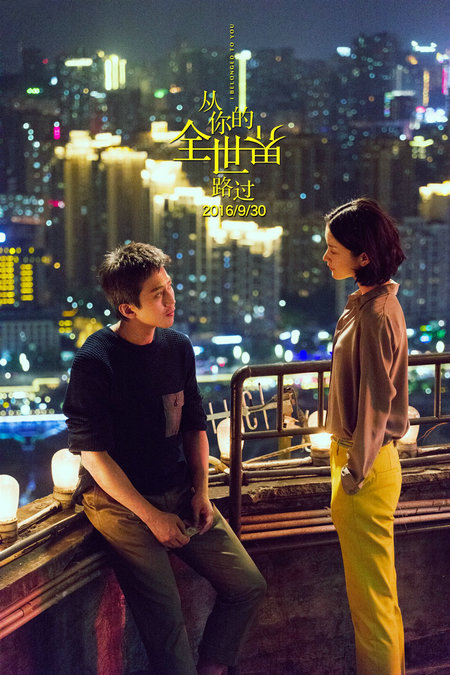 Poster for Belonged to You. [Photo/Mtime]
The box office figures from the National Day holiday are in. While the numbers have continued to reflect a shrinking Chinese movie market, some experts say it is also the result of a better regulated and maturing film industry.
A total of 17 films took in a combined 1.58 billion yuan, or around 236 million US dollars, during the seven-day holiday period, representing a 15% drop year on year.
Four movies dominated the box office receipts, accounting for around 90% of the total holiday ticket sales. They are romantic drama I Belonged to You, crime action film Operation Mekong, fantasy Legend of Ravaging Dynasties, and comedy Mission Milano.
Among them, I Belonged to You, which was adapted from a novel of the same title and stars Deng Chao, Bai Baihe and Yang Yang, took in 607 million yuan and became the holiday box office winner. While the total sales figures have shrunk, industry figures say so have inflating and false reporting of ticket sales.
Some reports suggest up to 10% of last year's total movie ticket sales in China were inflated, usually through tickets handed out by studios and promoters in an attempt to hype up their movies. However, Chinese film authorities have cracked down on such operations.
Meanwhile, experts are also calling on film studios to focus on developing quality characters and plot lines, instead of relying on celebrity power, visual effects or other simple formulas.