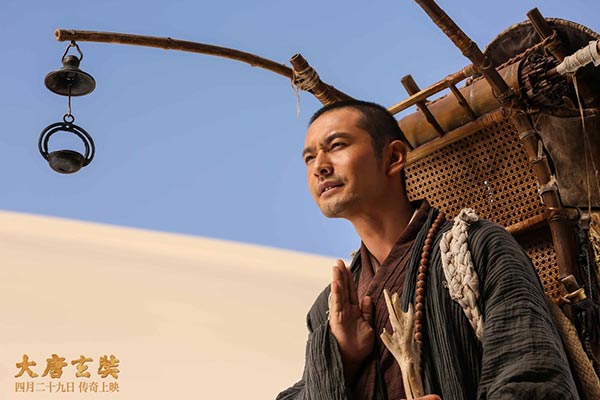 A scene from Xuan Zang. [Photo/Mtime]
Xuan Zang
has been submitted for the Best Foreign Language Film Award Category at the 89th Academy Awards. China's State Administration of Press, Publication, Radio, Film and Television (SAPPRFT) made the announcement on Wednesday, according to Chinese media.
The film depicts the 7th century historical adventure of Chinese Buddhist monk Xuan Zang and his 17-year journey to India during the Tang Dynasty. Xuan Zang's story is well-known within Chinese cinema, and takes a fantastical bend on The Monkey King and Journey to the West.
It is directed by Huo Jianqi and produced by Wong Kar-wai and is the first major Sino-India co-production.
Despite participating most years since 1979, China has yet to win a Foreign Language Oscar. However, they have been nominated twice—Ju Dou in 1990 and Hero in 2002, both of which were directed by Zhang Yimou.
A total of 86 submissions have been reportedly made to the Best Foreign Language Film category at the upcoming 89th Academy Awards.
The Academy Awards ceremony will be held on February 26 in Los Angeles.