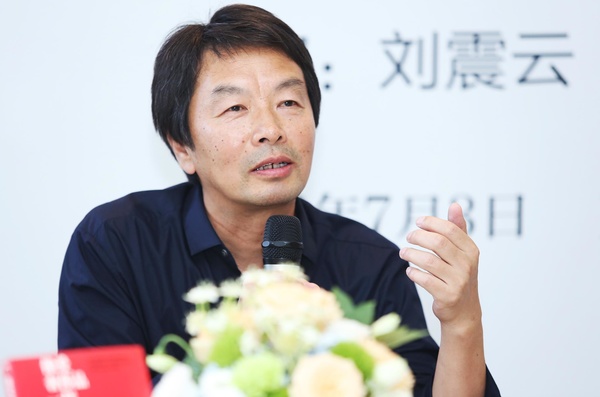 Liu Zhenyun bought the most expensive tomatoes to celebrate winning the 8th Mao Dun Literature Prize. [File photo]
Liu Zhenyun
Known for 1942 and Shou Ji (the cell phone) which were adapted into blockbusters in China, Liu Zhenyun won the 8th Mao Dun Literature Prize in 2012. When he got the news, he was shopping in a vegetable market.
"I was entangled with buying the cheaper eggplants or more expensive tomatoes at that moment. They told me I'd won the prize and I thought now I have enough money to buy something expensive. So I said to the vendor, 'give me the most expensive tomatoes, one kilo'," he said.
Liu didn't have any other celebration. "I don't think there is any difference from the weekdays. Yes, I win a well-known prize, but the external things won't change my life, my internal mood," he said.