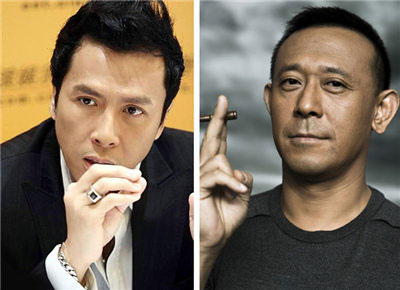 Donnie Yen (left) and Jiang Wen. [Photo/Mtime.com]
It's been revealed that Hong Kong action star Donnie Yen and mainland actor Jiang Wen have landed roles in the upcoming Star Wars Anthology: Rogue One.
The duo confirmed that they were taking up the assignment.
Godzilla's director Gareth Edwards has been tapped to direct the film. Felicity Jones, known for her role in The Theory of Everything will be cast in the female lead.
The film is currently under production in London, and it is slated for release next December.
Many Hollywood productions are looking to add Chinese actors to appeal to Chinese audiences, who have become a bigger box office market for blockbuster films.
The trend that started with films like Rush Hour 3 with Jackie Chan, Jet Li in Mummy 3 has now snowballed with Chow Yun-fat playing a role in Pirates of the Caribbean: At World's End.
Related:
Chinese elements in Hollywood films