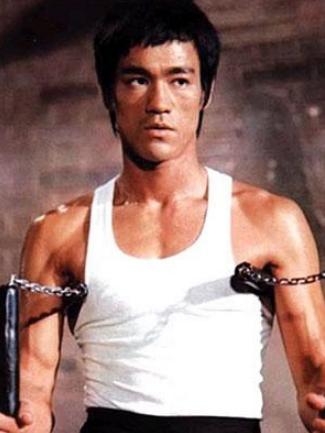 Chinese kung fu actor Bruce Lee. [File photo]
Hollywood is looking East.
And not just for ticket buyers. It is incorporating more and more Chinese elements into its mega-productions.
Chinese elements, from martial arts and pandas to cheongsams and the Chinese language, are getting more and more prominent placement in Western films. Here, we list just a few of these elements.
The Chinese people
Hollywood has a history of casting Caucasian actors for films where the race of the character is anything but white, including the role of Mr. Yunioshi by American actor Mickey Rooney in Breakfast at Tiffany's and Christian Bale's role as an Egyptian prince in Exodus: Gods and Kings.
Now, things are changing.
Kung fu superstar Bruce Lee was perhaps the first Chinese face Hollywood familiarized itself with. Action stars Jackie Chan, Chow Yun-fat and Jet Lee followed his footsteps, but for a long period of time, it seemed like all Chinese actors who got roles in Hollywood films were all associated with kung fu.