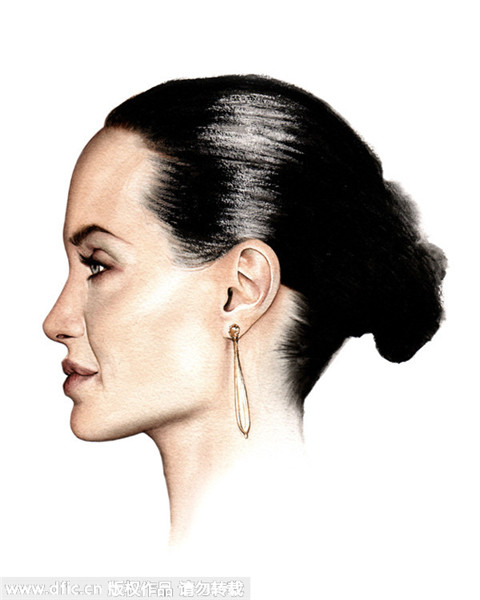 Angelina Jolie is in profile in this watercolor portrait by Davide Morettini. [Photo/IC]
These lifelike portraits of world-famous actresses, including Angelina Jolie and Natalie Portman, are among the recent works of Italian illustrator Davide Morettini. The artist is incredibly talented when it comes to depicting famous female stars in breathtakingly realistic watercolor portraits.
Morettini was able to painstakingly recreate in each portrait the distinct bone structure and contours of these well-known faces. His precise brushstrokes allow the facial angles and curves to stand out, while the use of watercolor adds a touch of softness that makes the paintings unique. The pieces not only appear to be remarkably three-dimensional, but they also demonstrate that ethereal beauty can be conveyed through watercolors.