Chinese celebrity to star in NZ road safety video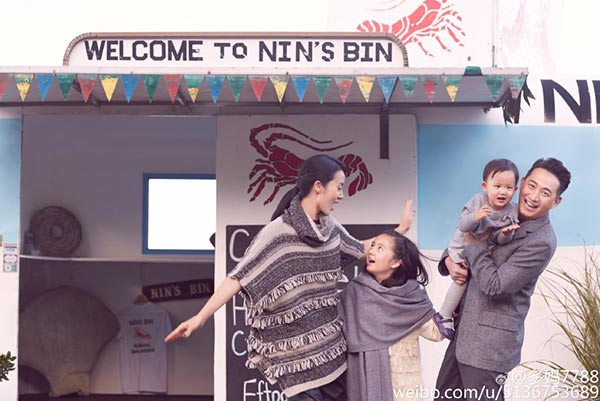 Chinese actor Huang Lei (right) and his family. [Photo/Weibo]
Chinese actor Huang Lei is to appear in a short video warning Chinese tourists to exercise caution when driving on New Zealand roads, the New Zealand government tourism agency said on June 10.
The announcement was made the day after a Chinese man was jailed for causing an accident that killed a 5-year-old girl in the South Island earlier this year.
Tourism New Zealand had seized the opportunity of a visit by actor and singer Huang to get a serious message across about driving conditions in New Zealand, chief executive Kevin Bowler said in a statement.
The short video would encourage Chinese travellers to think carefully and to consider all their transport options before committing to a self-drive holiday in New Zealand.
"We know that driving in New Zealand is totally unique and that visitors may be unprepared for what awaits them, particularly in terms of our roads and driving conditions," Bowler said.
The video would be distributed through all Tourism New Zealand-owned channels in China and through public relations activity as well as aired on Air New Zealand's in-flight entertainment program.
The China market was a standout success for the tourism industry with visitor arrivals up 26 percent for the year ending April, he said.
On June 9, Cao Jin, 32, from Beijing was jailed for 18 months after pleading guilty to dangerous driving leading to the death of Ruby Marris, aged 5, and seriously injuring her parents and older sisters.
Cao was driving his car on the wrong side of the road when he collided with the family's vehicle in north Otago, in the South Island, during a visit in February.
In sentencing, the judge also ordered him to pay about 61,000 NZ dollars ($43,292) to the Marris family in reparations.
Related:
Jackie Chan encourages future hope among quake-stripped Nepalese