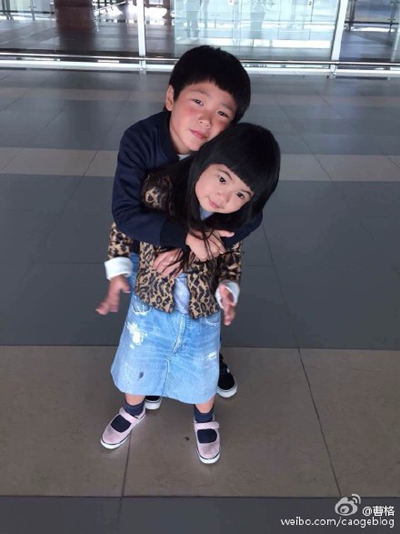 Singer Gary Chaw's son Joe Chaw and daughter Grace Chaw. [Photo/Weibo]
Malaysian-Chinese singer-songwriter Gary Chaw has announced that his weibo updates will be temporarily suspended.
Chaw said he had been the target of groundless slander and maligning since last year.
This comes after a series of online rumours claiming that Chaw's kids are responsible for the eye injuries of Feynman, son of Hong Kong actor Francis Ng Chun-yu, during the shooting of the reality show "Dad, Where Are We Going?".
Many netizens have expressed their support for Chaw and called for an end to cyber bullying.
Related:
Sweetheart Tian Xin back to reality show