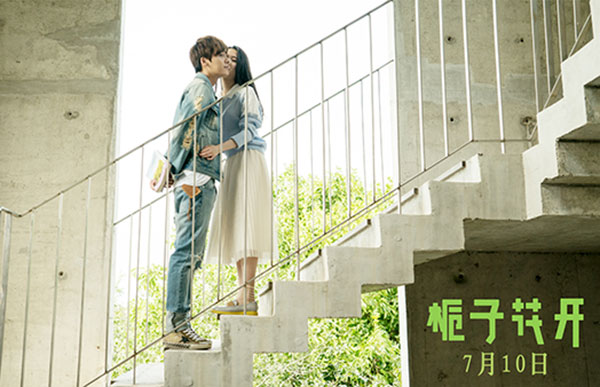 Forever Young, a film inspired by a popular song, will hit the mainland theaters in July. [Photo/China Daily]
Netizens are having a growing influence on what makes it to the big screen. Xu Fan reports.
When filmmaker Li Shaohong watched the premiere of the animated movie The Legend of Qin, she was startled to see "numerous reviews suddenly flying onto the screen".
In the course of the China Film Director Guild chairwoman's 30-year career, it was the first time she had seen a film premiered in that way. Moviegoers were able to post real-time comments on the giant screen using mobile devices connected to the local wireless network.
Known in Chinese as "danmu", or "bullet screen", the unlikely movie-watching model originated in Japan and has recently gained popularity among young people in China.
Two major "bullet-screen" video-streaming sites, Bilibili.com and Acfun.com, have accumulated millions of registered users, who regard watching a film more like a social-networking game than an artistic experience.
"It opens the door to a new world. The rising interactive trend will also affect the scriptwriters, as they will read the comments and reconstruct the plotline in sequels to cater to viewers," says Li, at a Shanghai International Film Festival forum on the scriptwriters' challenges in an era dominated by Internet.
During the recently concluded festival, which is regarded as a trend indicator, Internet giants appear to have spread their tentacles to every corner of the fast-expanding Chinese movie industry, which has earned nearly 15 billion yuan ($2.42 billion) in the first half of 2015.
Even scriptwriters are realizing that they have to move with the changing cinema landscape.
Zhang Ting, a famed scriptwriter behind the historic epic Mulan, says more online novelists have become movie and TV drama writers, and a large number of hit Web novels are being adapted into screen productions.