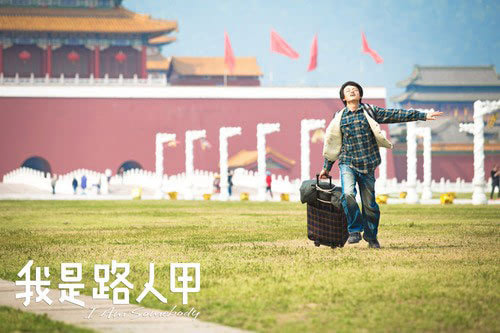 Poster of Derk Yee's film I Am Somebody.[File photo]
Hong Kong actor Derek Yee's self-financed film I Am Somebody has been set as the opening movie of the Shanghai International Film Festival.
"Somebody" will get its world premiere at the festival.
It's a comedy about the lives of extras in a movie based at the gigantic Hengdian World Studios, near to Shanghai.
Yee said that everyone in the film industry has big dreams. He will be accompanied on the red carpet by Yu Dong, producer and founder of Bona Film Group, as well as a host of Hengdian extras.
The film festival will wrap with Ballet In The Flames of War, a Chinese-Russian co-production co-directed by China's Dong Yachun and Russia's Nikita Mikhalkov.
The 18th edition of Shanghai International Film Festival runs June 13-21.