Beijing
Like mother, like son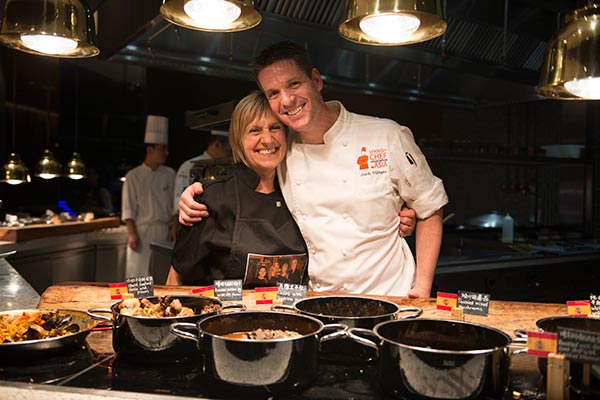 Is there a gene for the culinary art? Diners at the Renaissance Wangfujing don't need convincing after Saturday night's special dinner, when executive chef Jordi Villegas was joined in the restaurant kitchen by guest chef Elvira, his mother. A packed house of diners enjoyed rosemary lamb chops, a hearty paella, a white-bean casserole and a melt-in-your-mouth roast suckling pig. Chef Elvira has done guest stints previously in Hong Kong with her son, before he joined the Beijing hotel in 2014.
Say cheese
Red wine with cheese? With the right cheese, no problem, such as Plangger Cheese from the Tyrolian Alps of Austria. This biological handcrafted gem is made from the milk of free-range cows, and cellar-ripened for nine months under stringent EU-certified controls. The resulting nutty flavor pairs nicely with a light red wine as well as many whites.
Available in Beijing through the importer, Xu Xiaoli, at 134-2607-8650 or xuxiaoli200818@hotmail.com.