Online rumors' ill effects on food safety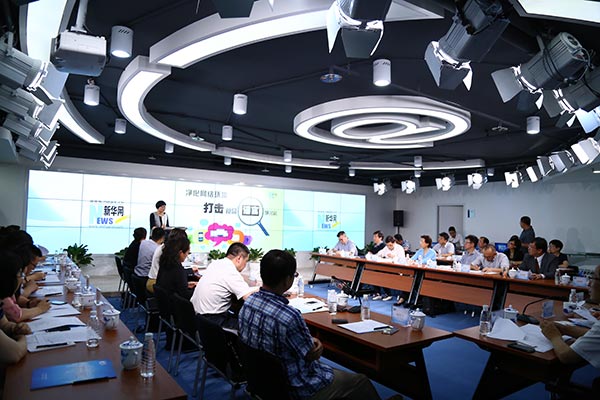 Dozens of experts, government officials and entrepreneurs recently gathered in Beijing to discuss how to tackle online rumors about food safety. Photo provided to China Daily
Dozens of experts, government officials and entrepreneurs recently gathered in Beijing for a seminar organized by Xinhuanet.com, the multilingual website for Xinhua New Agency, to discuss how to tackle online rumors about food safety.
Rampant rumors about food safety — through social media feeds — not only provide incorrect information, causing the public to panic, but also damage the reputation of companies involved in the food business, panelists at the seminar said.
According to Jin Fazhong, deputy director of agricultural products quality and safety supervision and management bureau, an affiliate of the Ministry of Agriculture, the rumors can also be quashed if consumers visit processing units for agricultural commodities and see for themselves how things work, and companies release data to the public based on scientific quality-control checks conducted on product samples.
Jia Xiande, the vice-general manager of the executive board of Tingyi (Cayman Islands) Holding Corp, said companies ought to equally shoulder the responsibility of food safety and answer the call of the government. He urged companies to strictly obey the country's food safety rules and assist government and organizations to promote consumers' understanding of the subject.
He also cautioned media against adding to rumors by publishing unverified reports, and said companies maligned by such attempts should take the legal route when necessary.
Xinhuanet.com also announced a regular column for experts to talk about food safety.
Related:
App brings Champagne smarts to your fingertips