Report debunks 5 top food myths
The Internet is awash with healthy eating advice, but you can't believe everything you read.
A recent survey on the top five false healthy-eating rumors online was featured at the 3rd Chinese Nutrition Communication Conference, which was organized by leading Chinese health publication Life Times, Amway China, and the Chinese Health Education Center, an affiliation under the National Health and Family Planning Commission. The organizers cooperated with several influential websites and mobile news apps to find the most frequent posts with bad nutrition information seen by netizens. From May 7 to 12, the online survey received 39,229 responses, and sorted out the top five most widespread false rumors on healthy eating.
Here are the five rumors, refuted by Ma Guansheng, a top Chinese nutritionist with the School of Public Health at Peking University.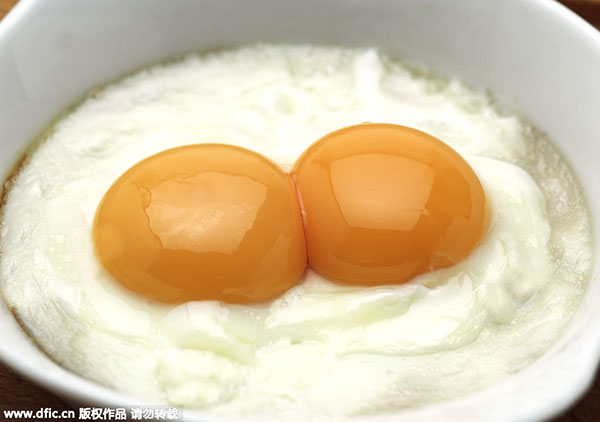 [Photo/IC]
1 Eating eggs increases the risk of heart disease, because egg yolk contains large quantities of cholesterol, which will hurt the heart.
Ma: Cholesterol in the human body has two origins. The body usually produces 1,000 milligrams a day and another 300 to 500 milligrams are often from food. An egg contains only about 200 milligrams of cholesterol, and it is difficult to change the blood-cholesterol level by eating eggs.
Besides, there are various vitamins and trace elements in egg yolk. Not eating eggs reduces the chance to get such nutrients. Studies have shown it is safe for most people to eat an egg a day, although for people with cardiovascular problems, it may vary.