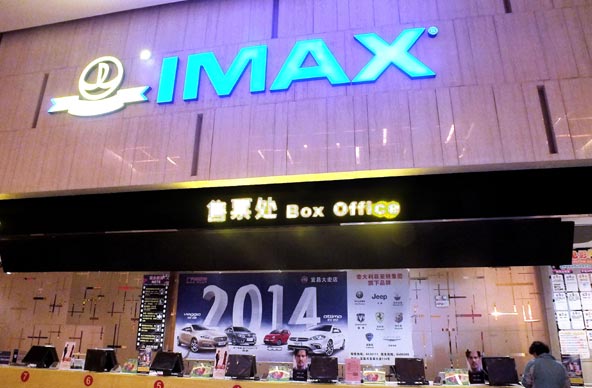 Photo of an IMAX movie theater in Yichang, Hubei province taken on April 26. [Photo by Ren Weihong/Asianewsphoto]
China's largest state-owned entertainment enterprise, Shanghai Film Corporation - or SFC - has made a deal to install 19 new IMAX screens in its theatres throughout the mainland.
The deal is the third-largest it has struck in China, making SFC its fifth-largest partner, globally.
This will bring the total number of IMAX screens available in the company's theatres to 22. There are currently over 170 IMAX theaters in China.
SFC's general manager, Zhu Zhongxiang, says in a statement that the company has seen demand for IMAX movies "increase exponentially" in the mainland.
The success of "Transformers: Age of Extinction" has helped, netting almost $10 million for IMAX in China during opening weekend. This figure is more than double the previous year, according to Zhu.
The new IMAX screens will be installed by the end of next year at new construction sites helmed by SFC's construction subsidiaries.