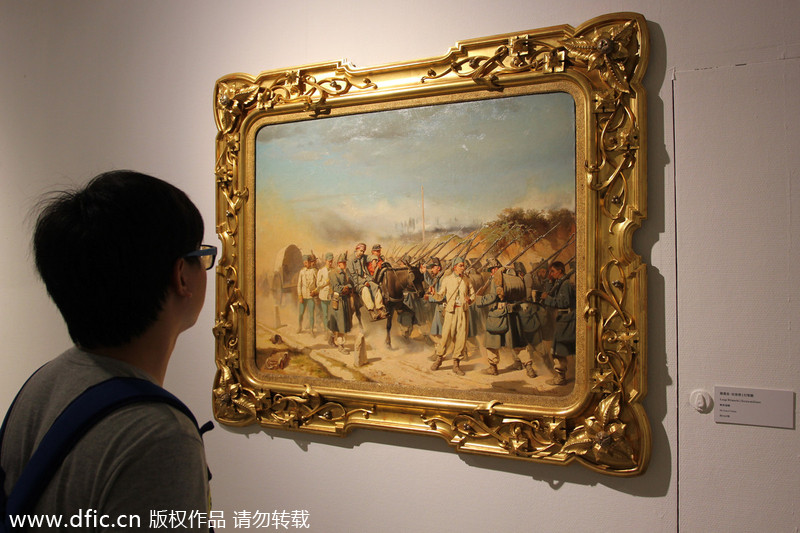 A visitor enjoys an oil painting from the Tuscany, Italy exhibit at the Hubei Museum of Art in Wuhan, Hubei province, July 19. [Photo/IC]
The exhibition "Light of Modernity: The oil painting of Tuscany, Italy 1850-1950" is underway at the Hubei Museum of Art, and will run through August 24. 70 oil paintings and 40 other types of artwork including watercolor paintings and sketches created in Tuscany, Italy are on display.
In western art history, Tuscany is the cradle of Western Renaissance, and its capital Florence has long been worshipped by art lovers around the world. The exhibited works include themes ranging from outdoor scenery, interior landscapes, to portraits and still lifes.