This summer, the village of Erriadh on the Tunisian island of Djerba has become an outdoor museum for the Djerbahood project, hosting artworks by 150 street artists.
Artists from 34 different nationalities were invited by France-based Tunisian artist Mehdi Ben Cheikh to take part in an initiative to turn Djerba's Erriadh district into an "open sky museum."
The village of Erriadh is one of the oldest in Tunisia where Jews, Muslims and Christians have lived together for centuries.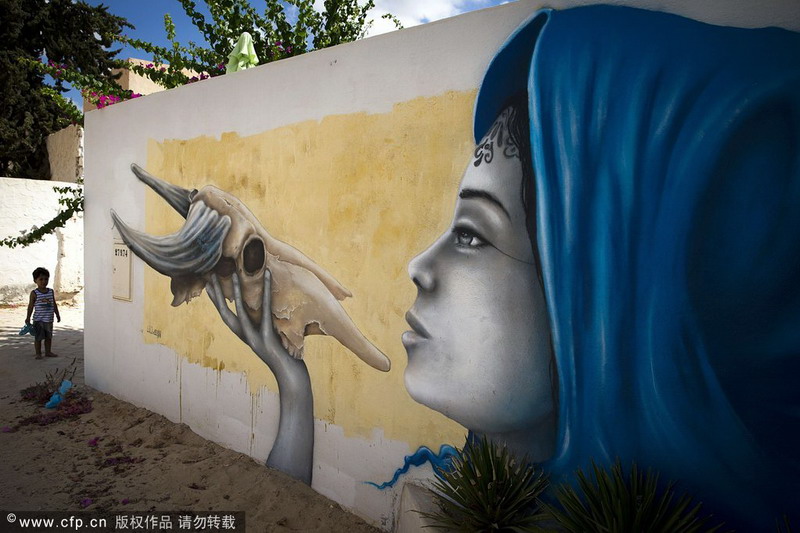 A child stands by a mural by French artist LILIWENN which decorates a wall in the village of Erriadh, on the Tunisian island of Djerba, on August 8, 2014, as part of the artistic project "Djerbahood". [Photo/CFP]