Obama: Robin Williams was 'one of a kind'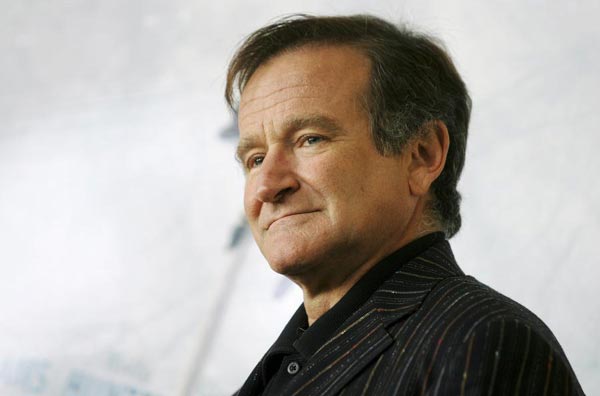 US actor Robin Williams poses for photographers during a photocall in Rome in this file picture taken November 15, 2005.[Photo/Agencies]
US President Barack Obama paid tribute late Monday to Oscar-winning actor Robin Williams, who was found dead in his home from a suspected suicide.
"Robin Williams was an airman, a doctor, a genie, a nanny, a president, a professor, a bangarang Peter Pan, and everything in between. But he was one of a kind," said Obama of the 63-year-old comedian in a White House release.
"He made us laugh. He made us cry. He gave his immeasurable talent freely and generously to those who needed it most -- from our troops stationed abroad to the marginalized on our own streets," said Obama.
A Chicago native, Williams studied theater at Julliard before being a stand-up comedian, which led to his casting as the offbeat alien Mork from Ork on a 1974 episode of "Happy Days." The character was so popular that it led to the spinoff "Mork & Mindy," which co-stars Pam Dawber.
His film career earned him four Oscar nominations, including a win for his supporting role opposite Matt Damon and Ben Affleck in Good Will Hunting. He was nominated as lead actor for his roles in Good Morning, Vietnam, Dead Poets Society and The Fisher King.
Williams most recently starred in the CBS series The Crazy Ones. Williams' other films included Patch Adams, The Birdcage, Mrs. Doubtfire, Jumanji, Hook, Toys and Awakenings.