Beijing entertainers vow drug-free stages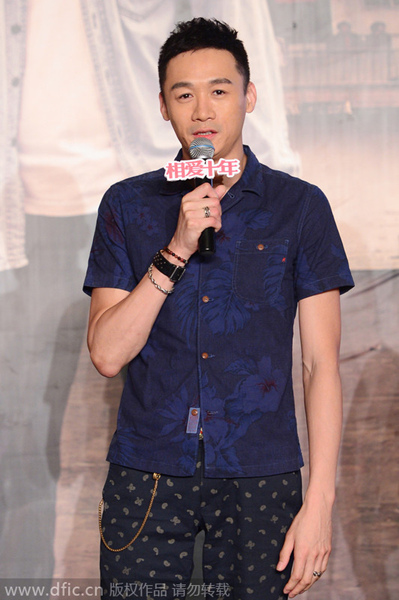 Gao Hu [Photo/IC]
Beijing's organized entertainers on Aug 13 signed an affirmation to prohibit narcotics in Beijing's entertainment industry and vowed to not cast or organize performers with a history of drug use in any performances in an effort to "clarify" showbiz.
The Beijing Trade Association for Performances and 42 managing institutions and performing troupes in the city are the participants. The activity was organized by the Beijing Narcotics Control Commission, Beijing Cultural Bureau and Beijing Radio and Television Bureau of Press and Publication. It was held at Beijing Anti-drug Education Base.
Sun Qian, an actress from Beijing People's Art Theater who rose to stardom for her role as Jingxi in Zhen Huan Zhuan, read an anti-narcotics proposal and urged her fellow entertainers in showbiz to strengthen anti-drug awareness to create a healthier environment for entertainment industry.
"This means that for those who have taken drugs, we will not involve you any longer in any of our activities" said an organizer at the event.
The Beijing Cultural Bureau said that performing art institutions should greatly strengthen education for their entertainers. The Bureau also will publicize the stance and increase channels of communication to report future drug-related activities to the police when first detected.
This year alone, Chinese singer Li Daimo, director Zhang Yuan, screenwriter Ning Caishen and actors Zhang Yaoyang, Zhang Mo, He Shengdong and Gao Hu were all detained for narcotics use. As of May this year, more than 26,000 people were registered as drug users in Beijing and the number is growing at a speed of 11.9% annually.