America's most disliked stars
Aside from legal troubles, Canadian pop star Justin Bieber also had a not-so-friendly run-in with British actor Orlando Bloom recently. The media responded, in a way that showed how bad Bieber's reputation is. But,he is not the only public figure in showbiz who's disliked by the public. Here, we provide you a list compiled by American Internet users. And surprisingly, Bieber is not No.1!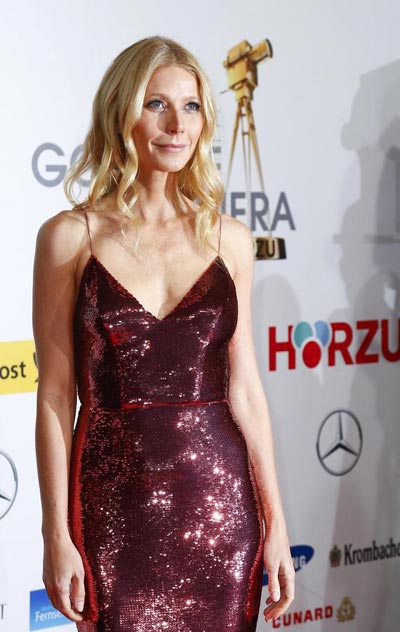 Actress Gwyneth Paltrow poses on the red carpet for the 'Goldene Kamera' (Golden Camera) awards ceremony in Berlin, February 1, 2014. [Photo/Agencies]
No. 10: Gwyneth Paltrow
Reason: Such a show off.
Gwyneth Paltrow was born with a silver spoon. In an article published in Starz magazine in 2013, Paltrow topped the list of a survey that asked readers to rate the "star they disliked the most." The Iron Man actress launched a website, goop.com, and started playing a role as "lifestyle tutor." On her site, she introduces her favorite restaurants, recipes, bags, shoes and luxuries that ordinary citizens can't afford. Many of the items she posts on the site cost thousands to tens of thousands of dollars. So, it's not really "introducing" her life – it's "flaunting" her life.