Writer Ning Caishen released after detention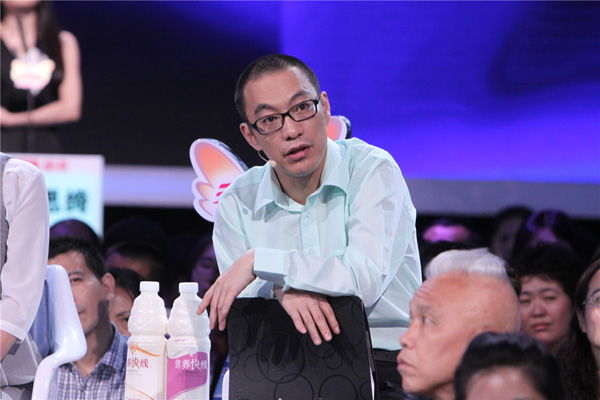 Chen Wanning talks on reality show "If you are the one". [Photo/IC]
Renowed Chinese scriptwriter, novelist and TV host Ning Caishen was released yesterday following a 10-day detention for possession of methamphetamine.
Ning, whose real name is Chen Wanning, was arrested for using methamphetamine in Beijing on June 24. The 39-year-old Shanghai native issued an apology on his official Sina Weibo account yesterday, vowing to never touch narcotics again.
Following a tip-off, Beijing police found 1.5 grams of crystal meth and drug-taking equipment in Chen's ap
art
ment in Chaoyang District on June 24. A urine test confirmed that he had used the drug.
In his apology, Chen said he initially decided to use drugs to ease the pressure of being a writer, but his decision has "brought a tremendous change" to his life in the past six months.
"I was questioned by a police officer about why I was using drugs, and he said my reasons were just an excuse," Chen wrote.
"At first, I was not happy with him blaming me, but realized later that he was right. No excuses can change the fact that using drugs is illegal."
Chen confessed that he had been taking drugs since December 2013. He said he paid 3,000 yuan (US$482) for the crystal meth and had almost used all of it.
Celebrities reposted Ning's apology online and expressed their support.
"Keep your promise. Fans are expecting more good things from you, and so am I," actress Yao Chen wrote.