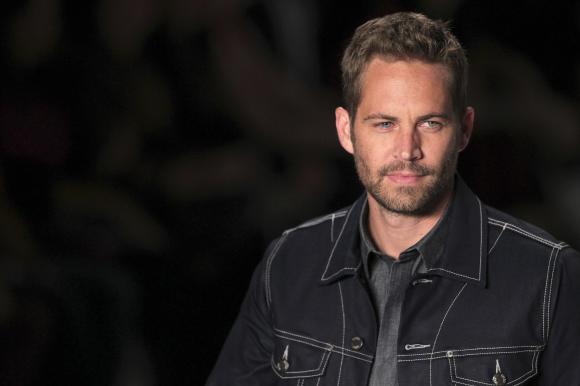 US actor Paul Walker presents a creation from Colcci's 2013/2014 summer collection during Sao Paulo Fashion Week in this March 21, 2013 file photo. [Photo/Agencies]
A teenager who stole a rooftop panel from the wrecked Porsche of actor Paul Walker, soon after the "Fast and Furious" star was killed in a crash, was sentenced on Thursday to six months in jail, a spokesman for prosecutors said.
Jameson Brooks Witty, 18, who is one of two people arrested for taking the car part, pleaded guilty this month to grand theft of property, destroying evidence and obstructing a peace officer, said a statement from the Los Angeles County District Attorney's Office.
A Los Angeles County judge on Thursday sentenced Witty to six months in county jail and three years of probation, said Ricardo Santiago, a spokesman for the District Attorney's Office. Anthony Edward Janow, 26, who pleaded guilty to the same charges, is scheduled to be sentenced in October, prosecutors said.
The death of Walker in a fiery one-car crash in Santa Clarita, California, 30 miles (48 km) northwest of Los Angeles, forced a temporary halt to production of the seventh film in the multibillion-dollar "Fast and Furious" action film franchise.
Police revealed after the November crash, which also killed driver Roger Rodas, that part of the Porsche Carrera GT the two men were riding in was stolen from the scene.
On the day of crash, someone using the Instagram handle "jamesonwitty" posted photos of a portion of the roof of a red Porsche and wrote, "Piece of Paul walkers car, took it off a tow truck at a stop light."
Los Angeles County sheriff's deputies arrested Witty in December after searching his home.