While these days women are going under the surgeon's knife to get a nose job, breast augmentation or liposuction, there was a time when young girls in China had to apply tight binding to their feet to prevent further growth.
British photographer Jo Farrell, who spent 10 years documenting the lives of 50 women in rural China whose feet were once bound, says that "although considered fairly barbaric, it was a tradition that enabled women to find a suitable partner. Match-makers or mother-in-laws required their son's betrothed to have bound feet as a sign that she would be a good wife (she would be subservient and without complaint)."
Here's a peek at some of the women who practiced this tradition. For a more in-depth look, visit Jo Farrell's website.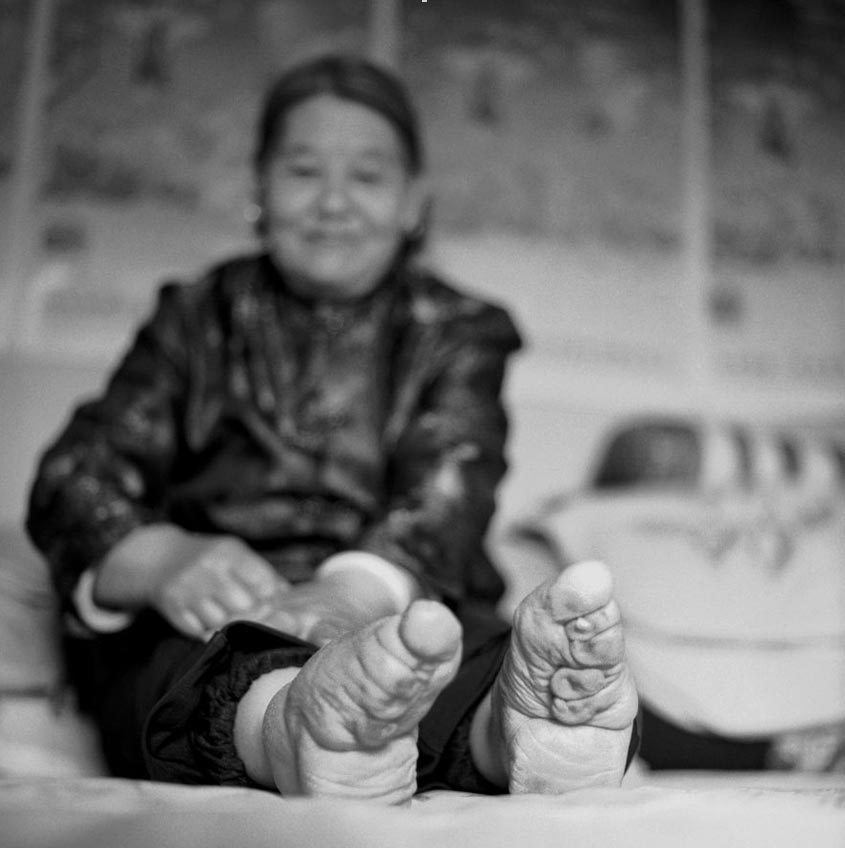 Su Xi Rong (born 1933-) in 2008. [Photo by Jo Farrell/For chinadaily.com.cn]