"Wang" topped the surname ranking list with nearly 100 million people, making it the most common surname in China, according to the latest figure released by National Bureau of Statistics of China.
China was the first country to start using surnames, according to Oracle – inscriptions on bones or tortoise shells from the Shang Dynasty (BC 1600 - BC 1059) – and other historical records.
The Book of Family Names is a masterpiece on Chinese surnames that is known to every Chinese family. The extended version written in the Qing Dynasty (1644-1911) increased the number of surnames to 504. However, the real number is much larger than the figure given because of the vast amount of land in China and the country's 56 ethnic groups.
Surnames are the product of social and historical development. They are a historical and cultural treasure as well as an important tool and information system in Chinese people's daily lives.
Let's take a look at the top 20 surnames in China.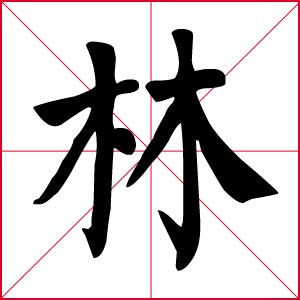 NO. 20: Lin
Population:12.8 million
Percentage in total population:0.96
Related: Chinglish gains popularity overseas