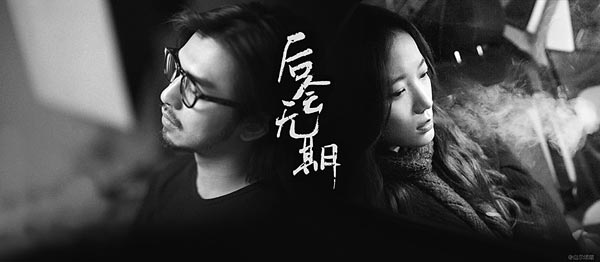 Maiden movie: A still from Han Han's film The Continent. Photos provided to Shanghai Star
Two of China's most celebrated – or notorious – young authors are releasing their film creations.
The coincidence that their films are hitting screens at around the same time puts them under the spotlight, drawing the inevitable comparison between Han Han, 32, and Guo Jingming, 31, while at the same time putting them in polar positions.
Tiny Times 3 — the third installment of a film franchise — will hit cinemas in China on Jul 17; while The Continent, Han's maiden effort as a film director, is to be released on Jul 24.
Both won awards in their teens at the New Concept national writing competition; both have a vast number of fans and readers among the young in China, and both have turned to filmmaking in their latest career switches.
Public and media alike have spared no effort in fueling the competition between them.
Click on any of Han's blogs on weibo.com and you will find readers' comments about Jingming and the conjectured "bromance" between them.
The joke is so widespread that Han and Guo are occasionally confronted by the media about their "relationship". During their most recent encounter at a film event in Beijing, they were asked if it was possible for them to communicate and become friends.
Han said "maybe", while Guo replied, "I am a person of few friends", interpreted by many as a euphemistic turndown.
The first installment of the Tiny Times trilogy broke box-office records on the first day of its release last year, but soon faced harsh criticism from commentators.
Tiny Times is "an unbridled pile-up of wealth and vanity without the least of taste or imagination", wrote Raymond Zhou, one of China's most acclaimed film critics.
"Guo Jingming understands beauty and wealth like one who has suffered from starvation at childhood: there is no composure or spontaneous joy at the sight of a table full of food. It's just sick greediness."
When Tiny Times 2 came out only two months later, critics joked that Guo was so inadequate as a film director that he shot the first film too long.