Mention a building or a place and a city will soon come to one's mind. For example, the Eiffel Tower – Paris. The Forbidden City – Beijing. The Colosseum – Rome.
Places that bear historic or cultural importance to a city are known as cultural landmarks, which are cultural or spiritual symbols of a city.
Protecting them can raise the image of a city. However, damage or destruction means the great loss of a city's cultural treasure.  
Here we list a few cultural landmarks that have been damaged or disappeared in China's cities, either by natural disaster, negligence or even demolition.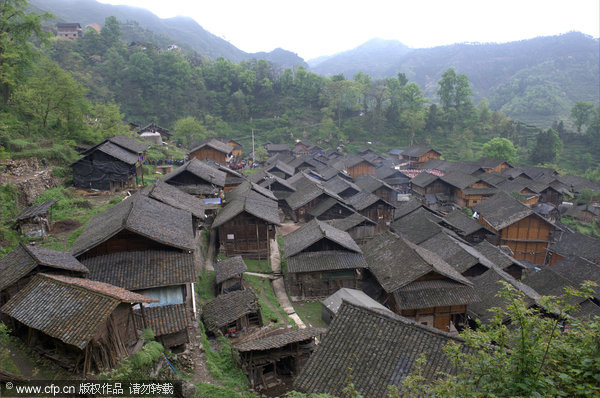 The Baojing Dong village in Guizhou province on April 15, 2013 before a fire. More than 100 houses in the village were destroyed by fire on Jan 25, 2014. [Photo/CFP]