In recent years, flash mobs have become very popular in cities around China.
The flash mob ("kuai shan" or literally "fast flash") refers to a large group of people who gather in a usually predetermined location, perform an unusual action for a brief time, and then quickly disperse.
It is said that Chinese flash mobs tend to be commercial, playful and artistic, simlar to performance art.
But some flash mobs in China are not always about having fun, but rather aimed to voice people's concern over a particular social issue. Let's take a look at a few examples.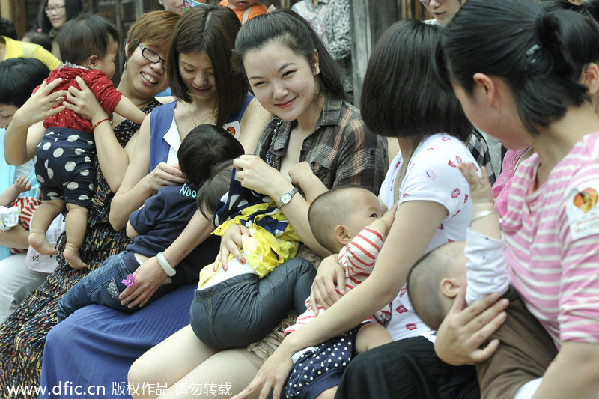 On May 17, 2014, more than 30 young women participate in a breastfeeding flash mob to promote breastfeeding in Fuzhou, capital city of Fujian province. In full view of the bystanders, they unbutton their jackets and breastfeed their babies. May 20 marks National Breastfeeding Day. [Photo/IC]