Lee-hom Wang and wife welcome daughter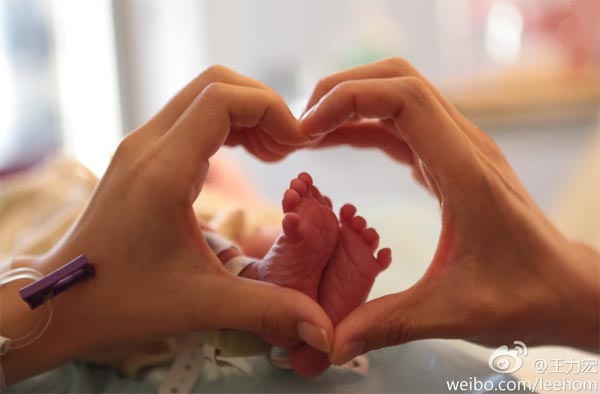 Singer and songwriter Lee-hom Wang announced the birth of his daughter on Weibo on July 10. [Photo/Sina Weibo of Lee-hom Wang]
Chinese singer-songwriter Lee-hom Wang announced the birth of his daughter today on his Sina Weibo account.
Wang posted a photo on Weibo of his newborn baby's feet, cupped by his and his wife's hands forming a heart-shape at 2:11 pm.
"The long-anticipated little life has arrived prior to the due date. My wife and the daughter are all well. Thanks for all of your blessings!" Wang wrote.
This is the first child for Wang and his wife Lee Jinglei. The pair married in November 2013, and Wang announced Lee's pregnancy on May 18.