Wang Lee-hom and wife to have baby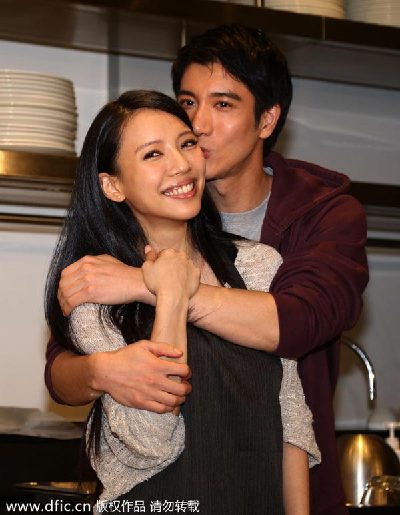 Singer Leehom Wang, right, and his wife Lee Jinglei make wedding cake at a media event in Taipei, Taiwan, 26 January 2014. [Photo/Icpress]
Chinese actor
Lee-hom Wang
 announced that his wife Lee Jinglei is five months pregnant at an after p
art
y celebrating his concert in Xi'an, Shaanxi province on May 18, 2014.
Wang, who turned 38 on May 17, thanked his wife for, "Giving him the best birthday present ever."
"I'd like to take this opportunity to share this great news with everyone. From now on, it's one plus one equals three for us," said Wang.
The singer-songwriter, who married Lee in November 2013, has already given the nickname "Wang Yi ("yi" means 1 in Chinese)" to his unborn child.
"My fans call me 'Wang Er (which means number 2 in Chinese)', so I decided to call my baby 'Wang Yi.' It's the character that has the least strokes," Wang said jokingly.
Related: Leehom Wang discloses romance