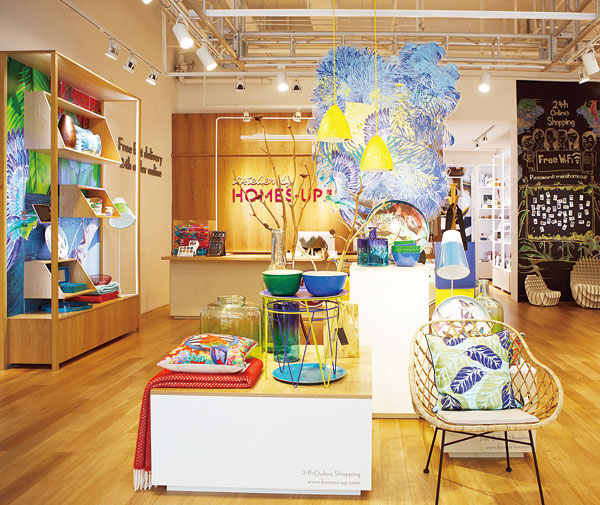 The funky interior of Homes-Up, which is part-showroom, part-workshop, part-communal flophouse. Photo provided to shanghai star
NACO Architectures is helping Shanghai brands like Homes-Up experiment with their retail space designs by combining online and offline activities. Matt Hodges takes in the experience.
Aesthetically, home furnishings shop L' Atelier by Homes-Up evokes a funky French designer's workshop. It has a large wooden bench on which people, usually customers, can be seen sitting and working courtesy of free daily classes ranging from embroidery to cake-making.
Ideologically, it feels more like a Starbucks of the home-furnishing world as friendly employees build a community of customers keen to return to its cozy confines. A French Starbucks, that is.
It is part-showroom, part-workshop, part communal flophouse, at once dazzling customers with the wizardry of its rainbow-colored home wares while peeling back the curtain of creation. Sales assistants complete the effect by parading around iPads that explain the brand's design process.
"We deliberately created a higher ceiling and an open-plan space. We wanted to give it an arty feeling, a space where designers work and a place of creation, more like a loft than somebody's home," says MargauxLhermitte, executive director at NACO Architectures, which designed the retail space.
"The whole facade was done in glass so passers-by feel invited to explore inside."
These days, four walls and a ceiling just don't cut it in the retail world. Brands need a gripping back story, a new concept, riveting in-store activities to help foster a sense of community — and free Henna tattoos of Amazonian birds.