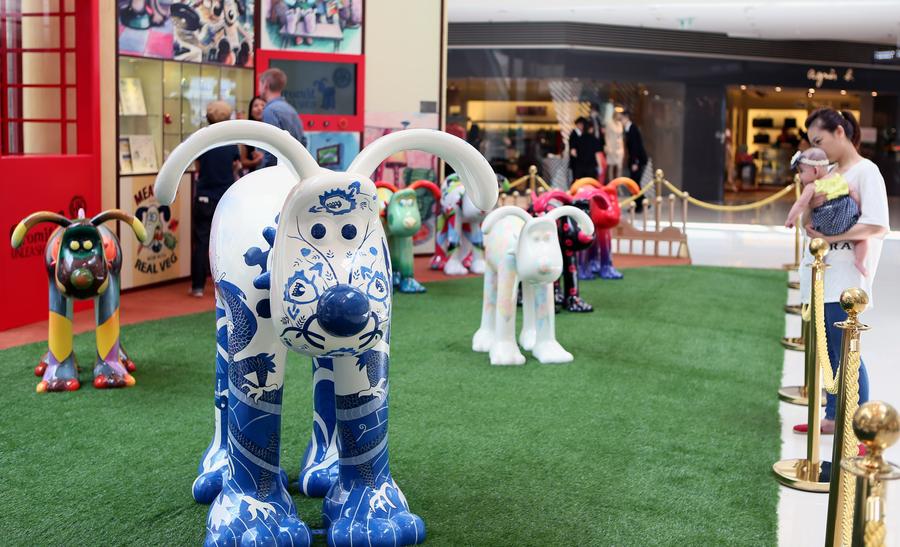 Visitors enjoy the dog art exhibition at the Elements Square in Hong Kong, July 10, 2014. [Photo/Xinhua]
The "World's most impressive dog art exhibition" opened in Hong Kong recently and will be shown in many places around Hong Kong through August 31.
The 70 dog art sculptures on display were created by 60 art design masters from the world, including Nick Park, the animation director of the classic animation, Wallace and Gromit, and his team, along with famous Japanese animators, and Australian multi-media artists.