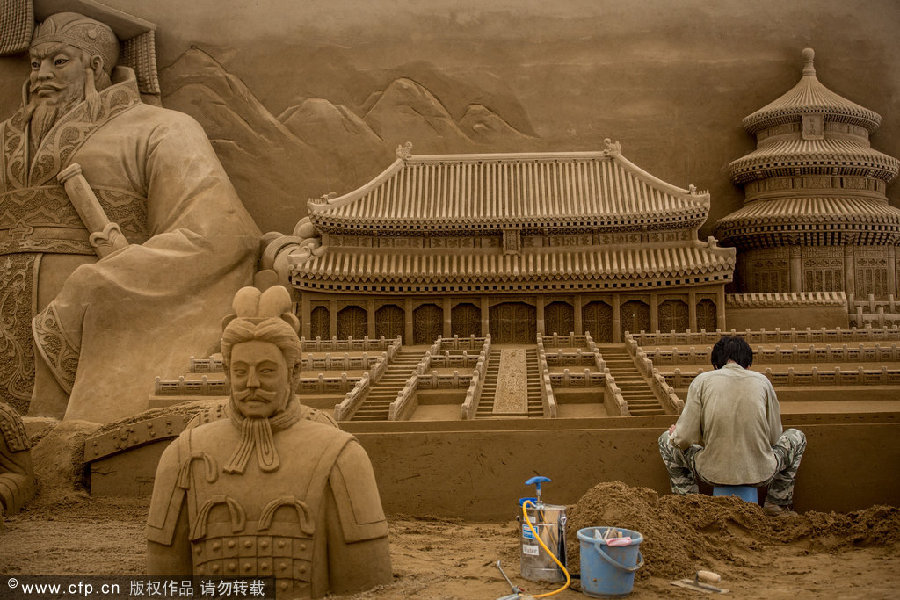 Sand sculptor Zhang Weikang from China works on the Chinese section of a large sand sculpture at the site of the Yokohama Sand Art Exhibition - Culture City of East Asia 2014 on July 16, 2014 in Yokohama, Japan. [Photo/CFP]
Producer and sand sculptor Katsuhiko Chaen invited artists from around the world to recreate their country's World Heritage and historical buildings from China, Japan and South Korea. The exhibition opens Saturday and runs through November 3, 2014.
The Chinese section of the sand art exhibition includes replicas of the Palace Museum, Temple of Heaven, Terra-Cotta Warriors and a large statue of the First Emperor of Qin Dynasty (221–206 BC).