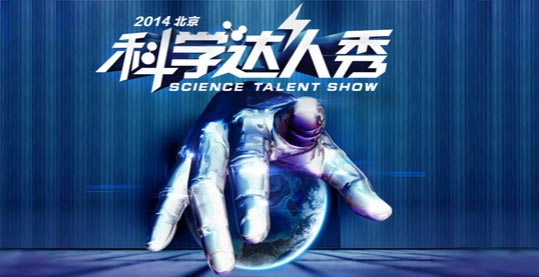 Beijing Science Talent Show is seeking science talents. [Photo/kedo.gov.cn]
A popular Beijing show that seeks science talent is held from June to August.
Created in 2013 by the Beijing Association for Science and Technology, the show, dubbed the Beijing Science Talent Show, broke from the old-fashioned way of organizing science knowledge contests, instead inspiring people to discover the charms of science by hands-on science activities.
Last year, over 50,000 Beijing residents participated in the show by displaying their passions and innovation on science and technology.
From June to August, the organizer of the show will collect candidates' works in the forms of science experiments video and science and technology inventions.
Candidates will either show their science experiments or inventions in preliminary contests organized by science associations in different districts in Beijing, or upload a video to the official website of the show.
As was the case at last year's event, scientists, artists and professional industrial designers will be invited to select 10 outstanding works into the final competition.
The winning works need to meet criteria such as science popularization, originality and visual effectiveness, as well as safety.
Three contestants who will emerge from the final competition will have opportunities to travel aboard to join a selected international science festival.
Official Website: http://www.kedo.gov.cn