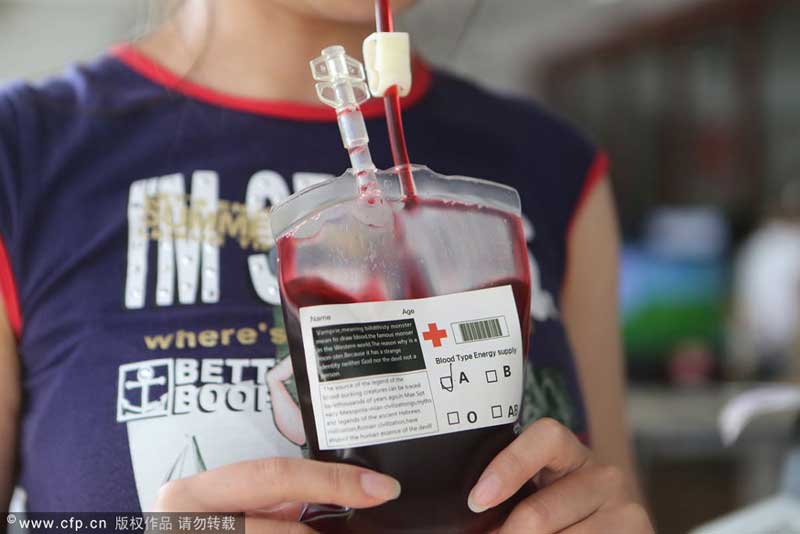 A customer drinks a blood-like drink at a coffee house in Benxi, northeast China's Liaoning province on June 25, 2014. [Photo/CFP]
Try not to be scared if you bump into someone drinking "blood" in China.
China Food and Drug Administration (CFDA) has raised concerns over some blood-like drinks, which hit online stores recently and are packaged similarly to real medical blood bags.
CFDA warned consumers in an online statement on Monday not to buy these drinks, many of which are named "vampire blood drink" or "blood energy supply" and even have ABO blood types on their package.
"Such products have never been approved by the authorities and most of their labels are falsified," said the statement, adding such products are very popular among young people.
It said CFDA had banned sales of similar products and has ordered online platforms to review online vendors more strictly.
According to some media reports, American TV series "True Blood" and "The Vampire Diaries" have contributed to the sales of blood-like drinks.