Pie without a passport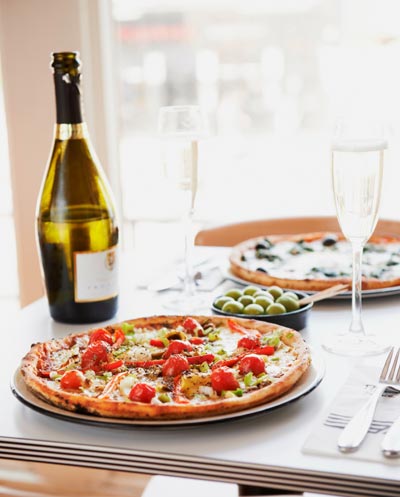 Classic Giardiniera is one of more than 10 pizza choices on offer at the Beijing branch of the British chain Pizza Express. Photos provided to China Daily
A British pizza chain has just been snapped up by Chinese investors. That's good news for the Eastern Hemisphere, Mike Peters finds.
What makes a pizza joint "Chinese"?
That was the question for some this weekend when Chinese private equity firm Hony Capital announced it was paying about $1.6 billion to buy the British restaurant chain Pizza Express.
The news didn't seem to daze anyone at the chain's 500th eatery - its recently opened Beijing branch. That may be because the people running the place, from the affable manager to the cooks and the servers, were already Chinese and had their game down to a science. The restaurant's traditional Chinese door gods, wearing aprons and tossing pizza dough in the air, are positioned throughout the dining room to ward off "evil spirits".
Pizza, in fact, has become one of the most international foods on the planet. When we heard "pizza", did we ever lie back and think of ... England?
Pizza Express, founded in London in 1965, was inspired by Italy (the staff is eager to assure you this is not "American pizza"). Pizzas are made to order by pizzaiolos, the pizza chefs who are trained at the restaurants' outlets worldwide for a minimum of 12 weeks before they take up a dough ball intended for a live customer. The pie bases are thin and crispy - Roman style - and the tomato passata (sauce to you and me) is made in Italy and shipped around the world, giving diners in every corner of the globe a guaranteed consistency.