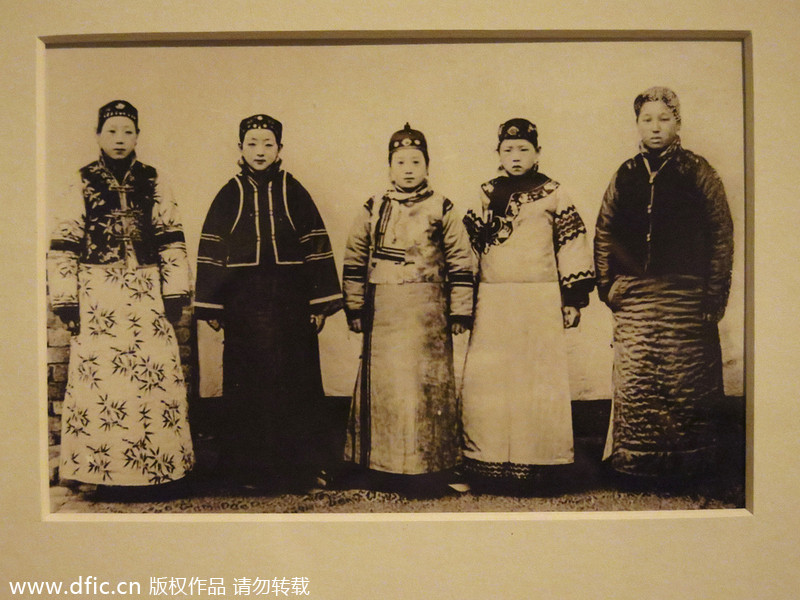 The photo shows Manchu young women by Michel De Menal in 1911 or 1912. [Photo/IC]
A photography exhibition"Centurial French photos focusing on China during 1844-2014" is underway at the Wuhan Art Museum where more than 230 photographs taken by over 30 French photographers and travelers are currently on display.
The exhibition is divided into four subjects "Early Images," "Officers, Diplomats and Missionaries," "Trip to China" and "Today's China," which narrates little-known Chinese stories through a French angel. The people who took the photos all have diverse backgrounds ranging from specialized photographers to foreign soldiers, diplomats and travelers in China, as well as journalists and artists.
Among the photographers, Auguste Francois, whose Chinese name is Fang Suya, was a French consul in China's Guangxi and Yunnan provinces during 1896-1904. During this period, he travelled to many places in Southwest China and even went as far as the eastern part of Tibet. He shot thousands of photos throughout his travels and after he retired in France, he lived in the secluded suburbs and named his house "Little China".
The exhibition, part of celebrations marking the 50th anniversary of Sino-French ties, will run through August 10.