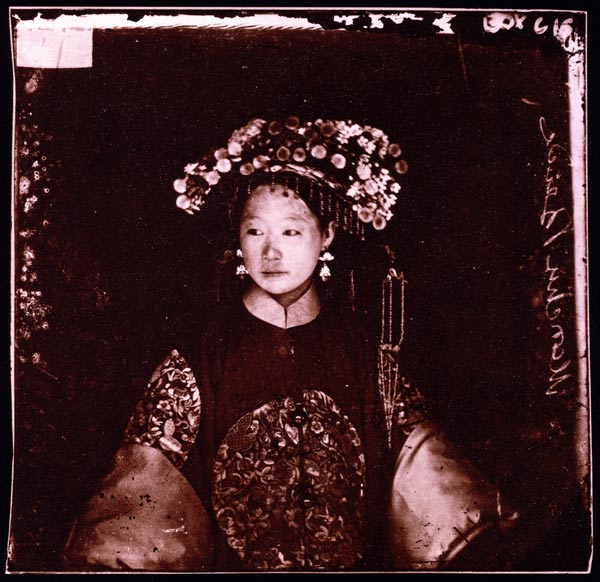 A Thomson photograph captures a young Manchu bride in Peking (Beijing). Photos provided to China Daily
A treasure trove of rare photographic images from China in the 1800s gives a glimpse of everyday life, captured by a daring Scottish photographer. Cecily Liu reports.
Betty Yao says her life has been changed by the photographs of John Thomson, the celebrated Scotsman who was one of the first professional photographers to document 19th- century China.
In fact, Yao was so touched by the authenticity of the photographs when she first saw them in 2006 that she decided on a major career change. The photographs inspired her to give up her job as a program director at the charity Asia House in London to become a curator. In 2009, she took an exhibition of Thomson's China work around the world, and this year she is taking the show back to China.
"Thomson was interested in Chinese people," Yao says. "He respected them, and documented their daily lives in an objective way, some beautiful and some not so beautiful."
Thomson's approach to China was unique, Yao says, as many Western photographers in the Victorian era saw Asians as specimens, and chose to document their ugly or extreme sides, including people in prisons or bodies with heads chopped off.
But Thomson's photographs depicted a variety of people, including those on the streets, fruit sellers, antique dealers examining porcelain and women with elaborate clothes and jewelry busy with their daily activities.