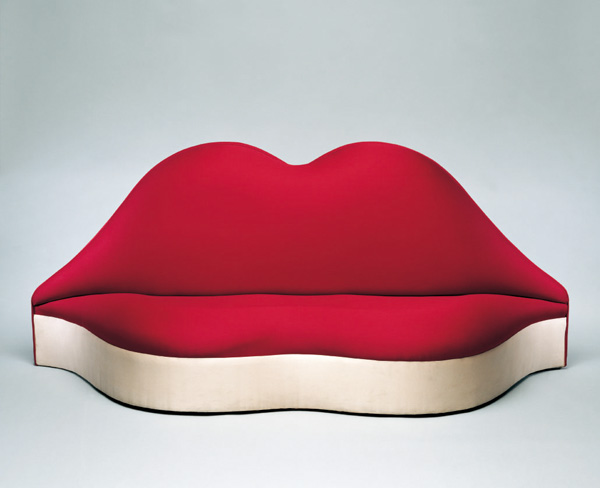 "Divan Mae West", by Salvador Dali. [File Photo]
Salvador Dali's art exhibition will open September 26 at the Bund 18 Creative Center in Shanghai.
The prominent Spanish surrealist artist's exhibition will bring together nearly 300 art pieces, including painting, sculpture, gold jewelry, glass art and classic furniture, including the famous sculpture "Alice in Wonderland" and the 5-meter-high and 11-meter-wide oil painting "Spellbound". The show will end on January 10, 2016.
Salvador Dali (1904-1989) is one of the most famous painters of the 20th century, along with Picasso and Matisse. Dali's sculptures are widely respected, and his melting clocks are iconic.
Hosted by Shanghai Tix Media Co., Ltd, the artworks on display are from the collection of the Stratton Foundation in Switzerland.
Tickets are 160 yuan, and visitors can buy advanced tickets for 80 yuan at www.gewara.com.