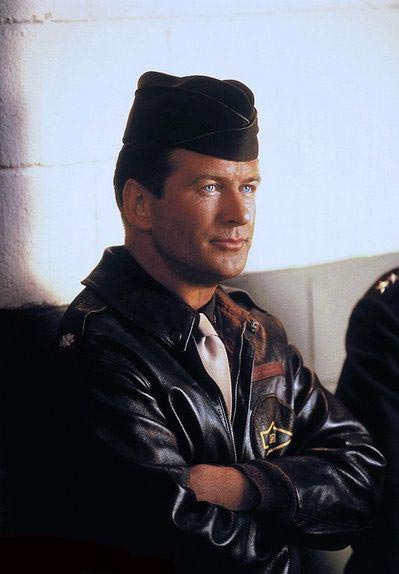 Alec Baldwin in Pearl Harbor. [File photo]
The Chinese language
Actor Bruce Willis showed his language skills in the film Red, where he said "A few years ago, I lived in Wuhan" in Chinese. This caused quite a stir in the theaters for Chinese audiences.
Willis is not the only one who spoke Chinese on the big screen.
In Pearl Harbor, Alec Baldwin taught American soldiers how to say "I am an American" in Chinese. Tom Cruise shouted for pedestrians to get out of the way as he ran around the streets of Shanghai in Mission Impossible: III. Nicole Kidman declared her innocence when she saw the male protagonist die in Cantonese in Australia. Nicholas Cage also delivered one of his most recognized lines "I prefer to shoot" in Chinese in Lord of War.