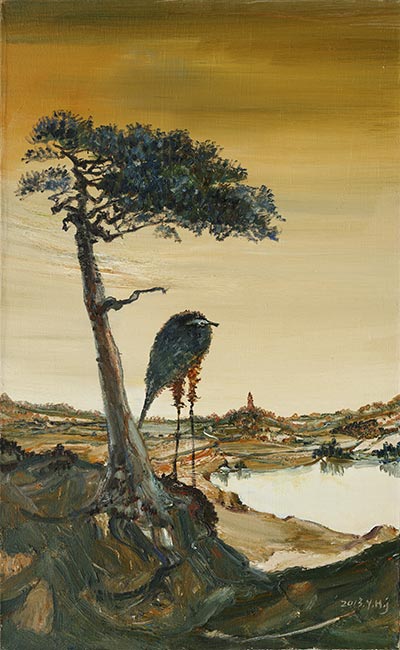 Looking out by Yu Huijian. Photo provided to chinadaily.com.cn
Painting is an exhibition which, its curator and artist Geng Jianyi hopes, will enable viewers to feel the inner power of painting. On show are canvases, ink paintings, drawings and watercolors by four painters including Dong Dayuan, Duan Jianwei, Wang Yongliang and Yu Huijian.
The exhibition venue is divided into four parts by passages that form a cross. According to Geng, it not only suggests the supporting cross-shaped structure at the back of a canvas; also it implies that painters should be devoted to his work and have no distracted thought just like a devour prayer feels for his religion.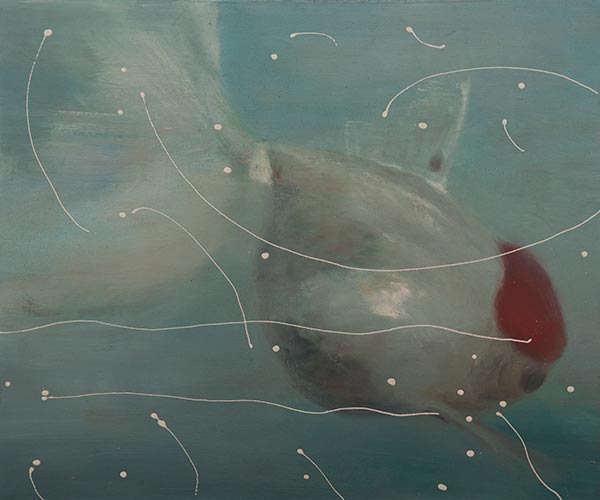 Goldfish by Dong Dayuan. Photo provided to chinadaily.com.cn
Meanwhile viewers can draw and write down how they feel about the exhibition on the white wall along the passages.
The exhibition runs through Sept 1, at Hive Center for Contemporary Art inside 798 Art Zone.
Related:
Zou Liang's personal struggle is theme of his new show